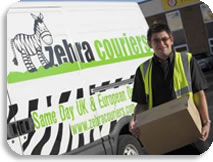 Deliver & Build
Do you have products that require constructing once delivered? If so then why not use our deliver & build service. Our drivers will take the time to ensure that the job is carried out to the highest standards possible and they will even take any waste materials away with them.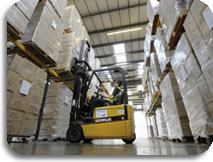 Storage Facilities
Zebra couriers offer an extensive range of storage facilities and will be more than happy to talk you about your individual storage needs.
Dedicated to you
Do you have regular courier work, if so then why not consider taking one of our same-day vehicles on contract. Our contracts range from just 1 month to 3 years the benefits can include:
Vehicle dedicated to you with your corporate logo applied.
Smart uniformed driver in our uniform if required.
You decide how you want to be charged by the mile or by the day.
Your own online satellite tracker so that you can track your own shipments direct and communicate with the driver.